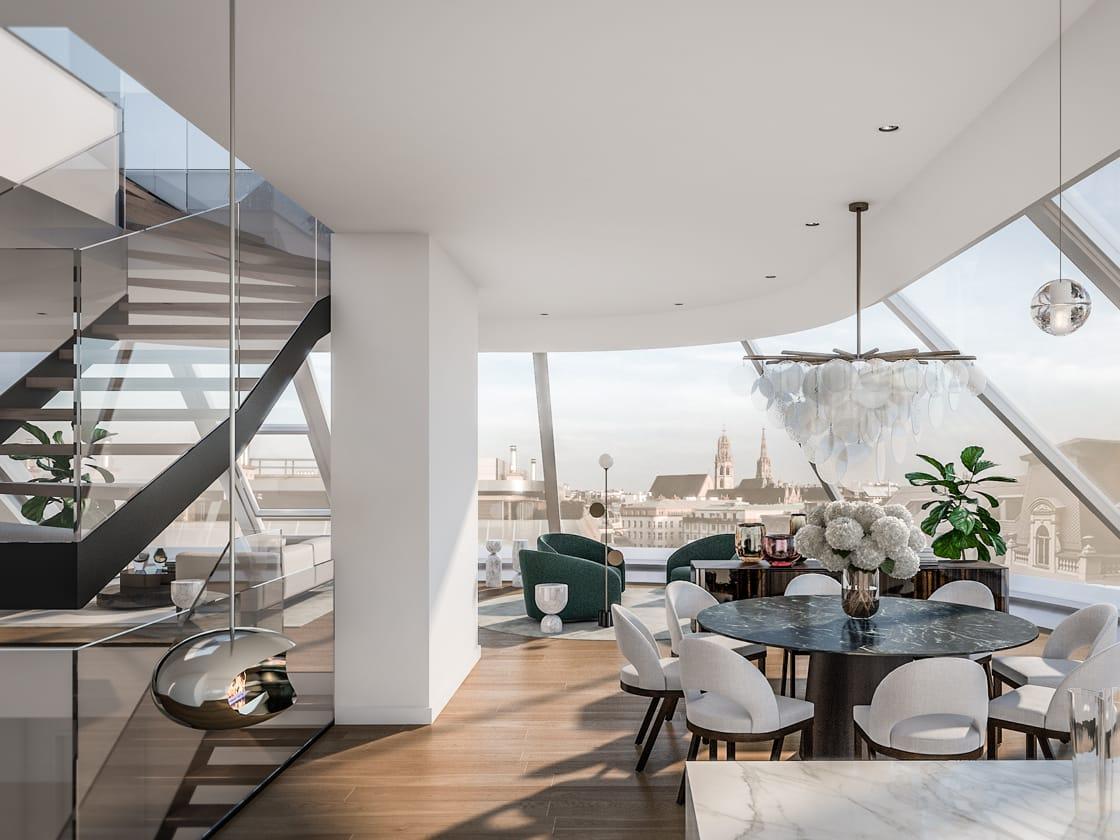 Am Werdertor in Vienna not only offers spacious apartments on the floors of the classic old building, but also newly designed luxury apartments on the roof. The extension of the top floor combines the timeless beauty of the historic building with that of a modern penthouse world. The building is home to a total of 43 high end apartments and has parking spaces in the garage located in the basement.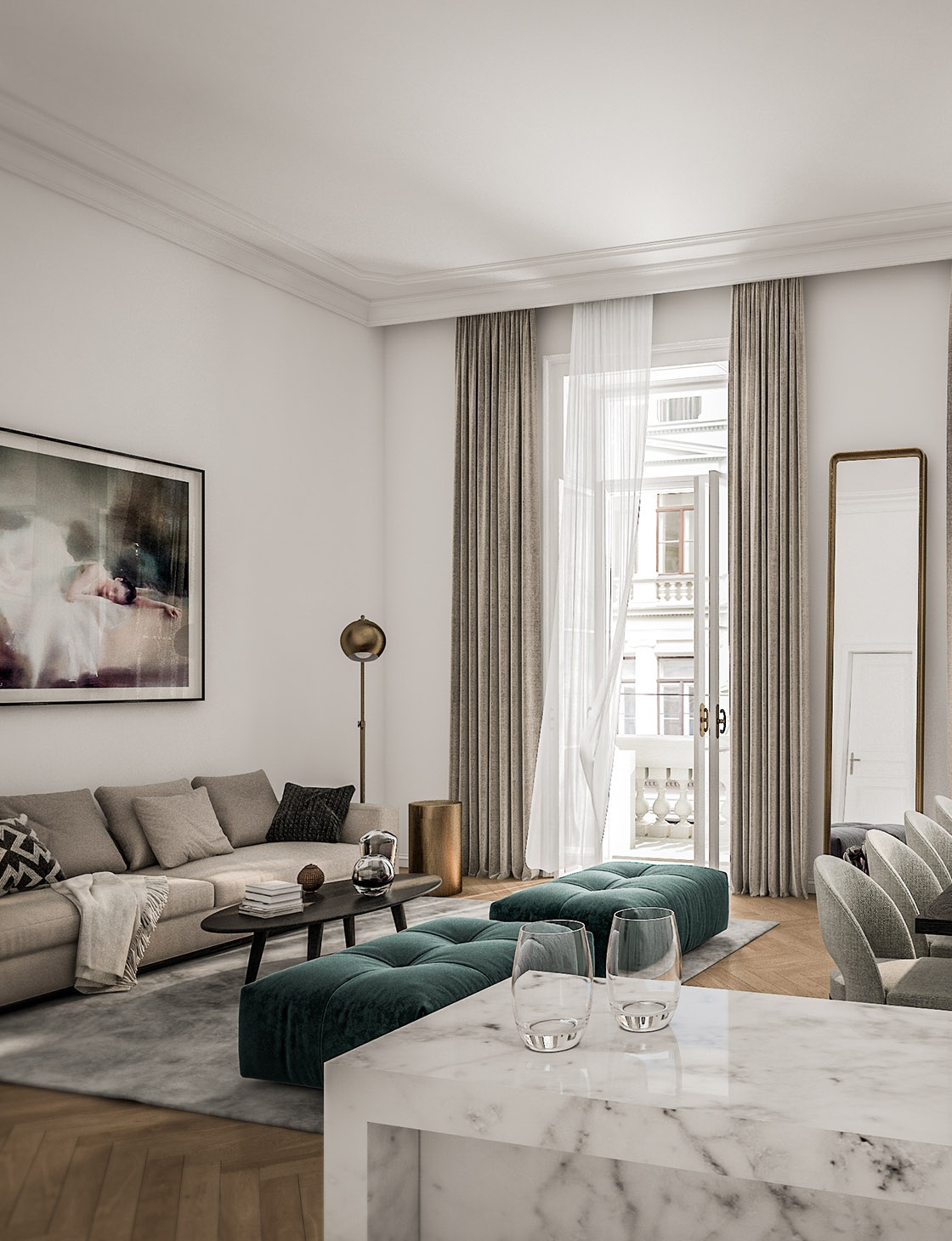 TRADITION MEETS MODERNITY
The variety of residential units in the old building in the centre of Vienna comprises spacious, prestigious apartments and very efficient, compact small apartments. The high quality of furnishings and living comfort unites all the apartment types, characterised by international design: with generous room heights, herringbone parquet floor, stucco and exquisitely appointed bathrooms, including fittings from Zazzeri among others, and custom-made vanity units. In addition, all apartments have air conditioning and a smart home system.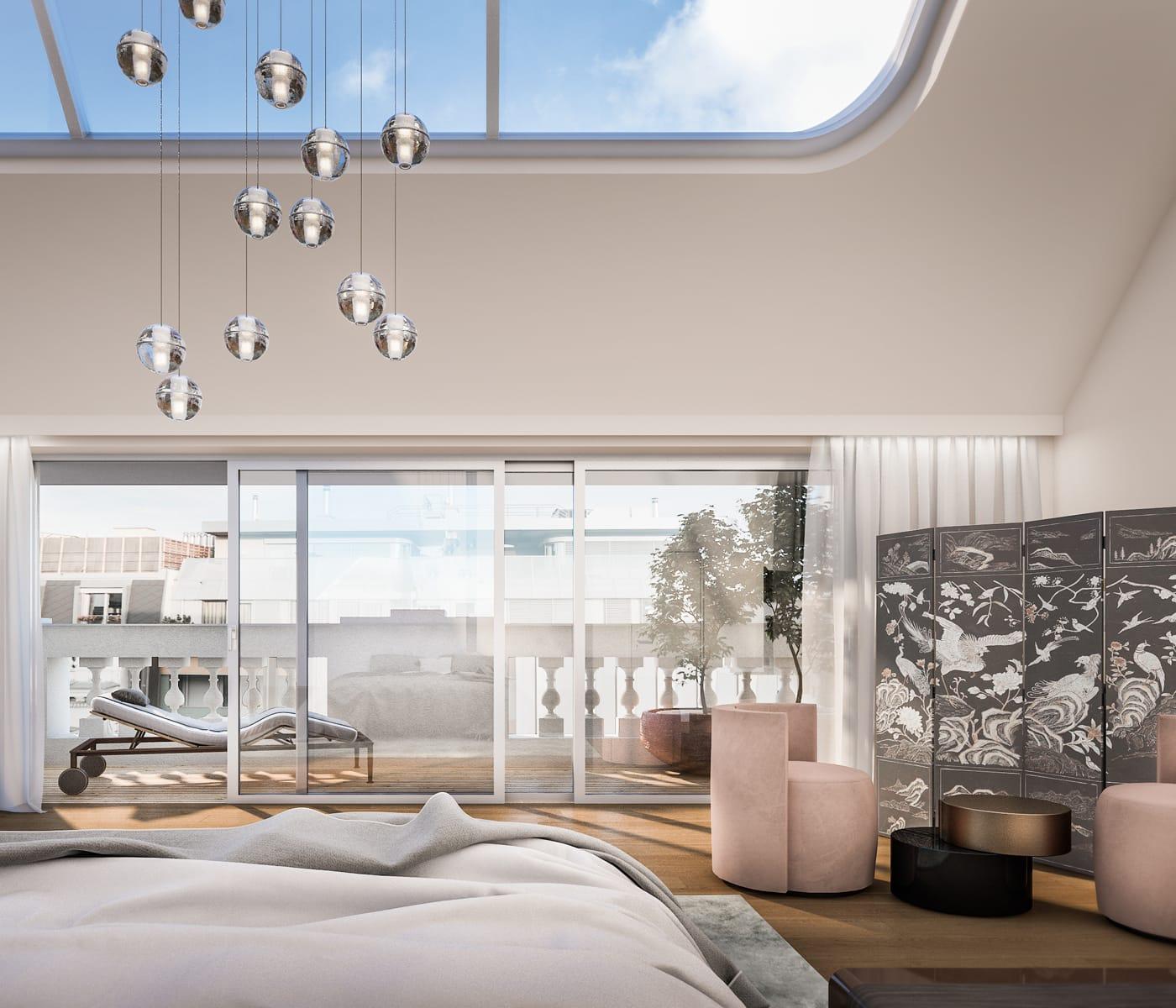 NOBLE LIVING AT THE VERY TOP
Oversized interior doors, exclusive wall and floor coverings or VOLA fittings create a feel-good ambience on an exquisite level. Air conditioning and a smart home system for high demands complete the offering in all residential units on the top floors.
OLD VIENNESE
ELEGANCE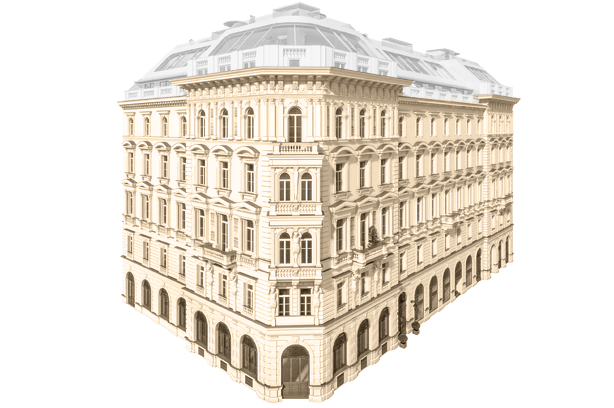 Luxury homes for sale on the
1st to the 4th floor
from 45 to 195 square metres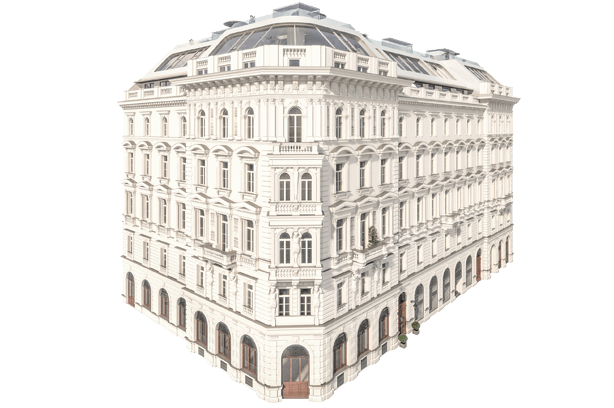 MODERN
TIMES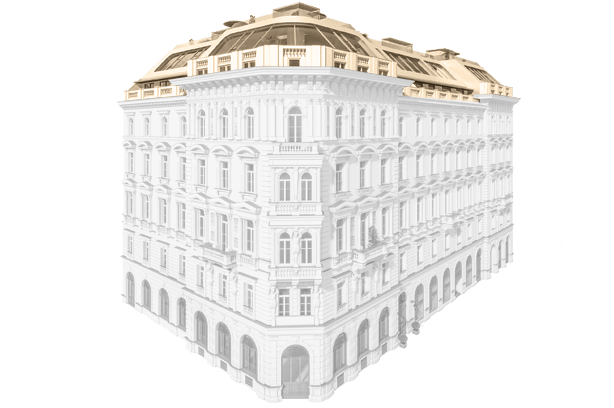 Luxury homes for sale on the top floor
from 45 to 315 square metres