DELUXE LIVING – ON THE TOP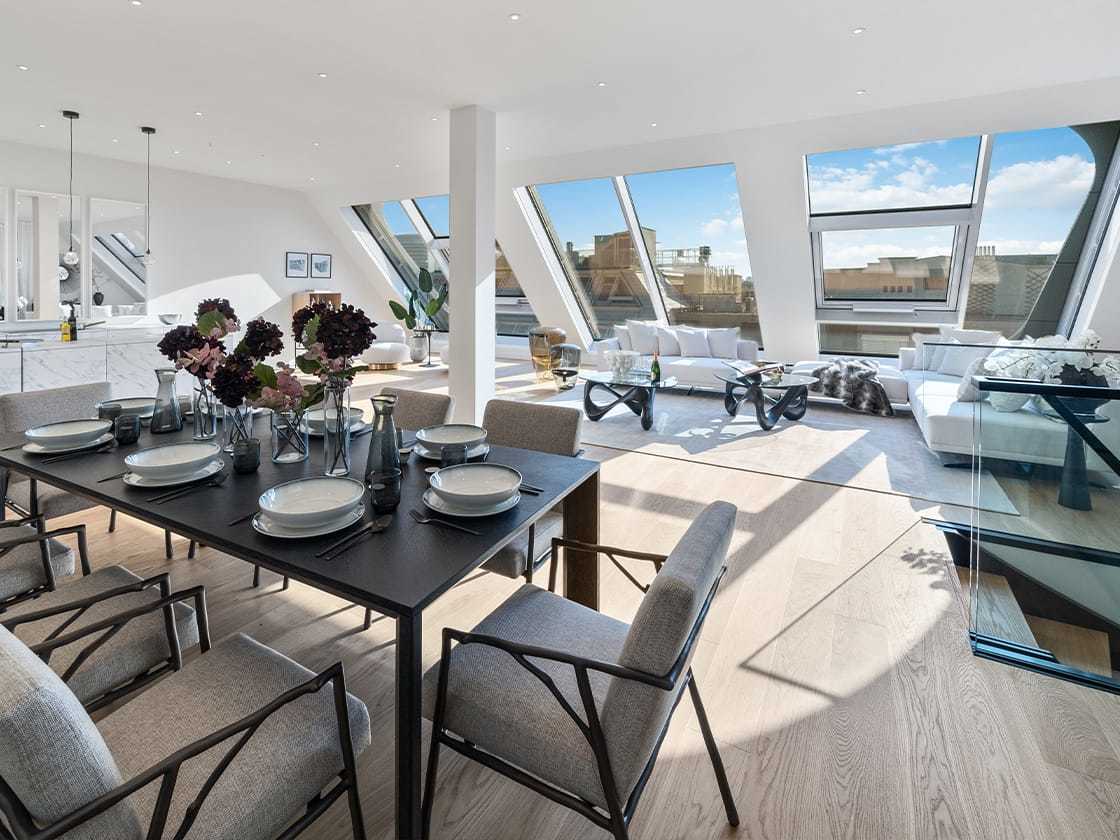 Spaces for something special
The extraordinary awaits you above the rooftops of Vienna. A box seat in the middle of the city, where not only the panorama impresses. The penthouse flats "Am Werdertor" offer exclusive living space for the highest demands. Architecture at the highest international level, design with great sensitivity and exquisite furnishings revive the classic old Viennese elegance of living in the middle of the First District.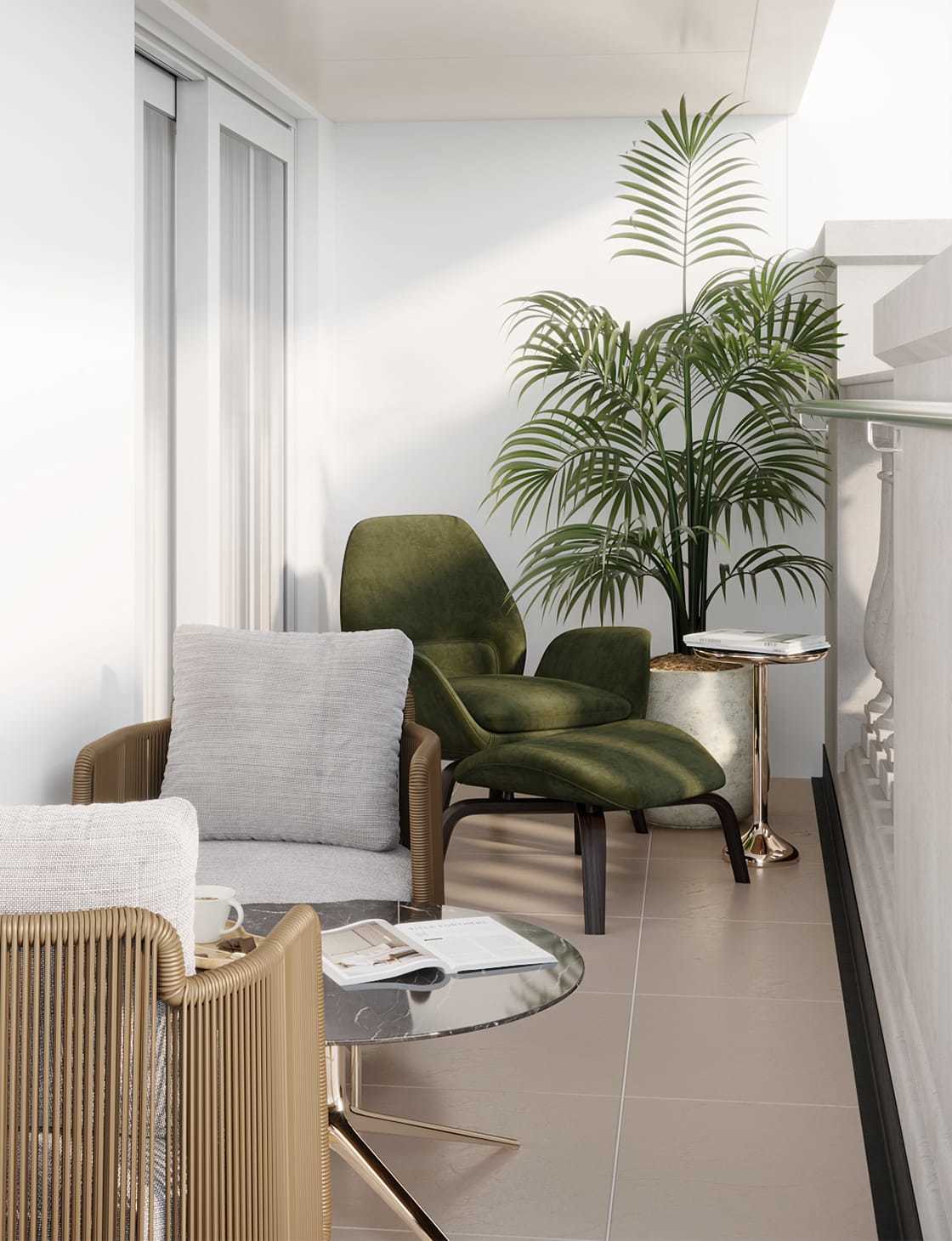 FROM OLD
TO OLD & NEW
The extension of the top floor combines the timeless beauty of the historic building with a modern penthouse world. The newly designed flats and unique terraces stylishly complement the fabric of the building, adding an extra dimension to the luxury of the Gründerzeit house and giving its residents even more space to enjoy.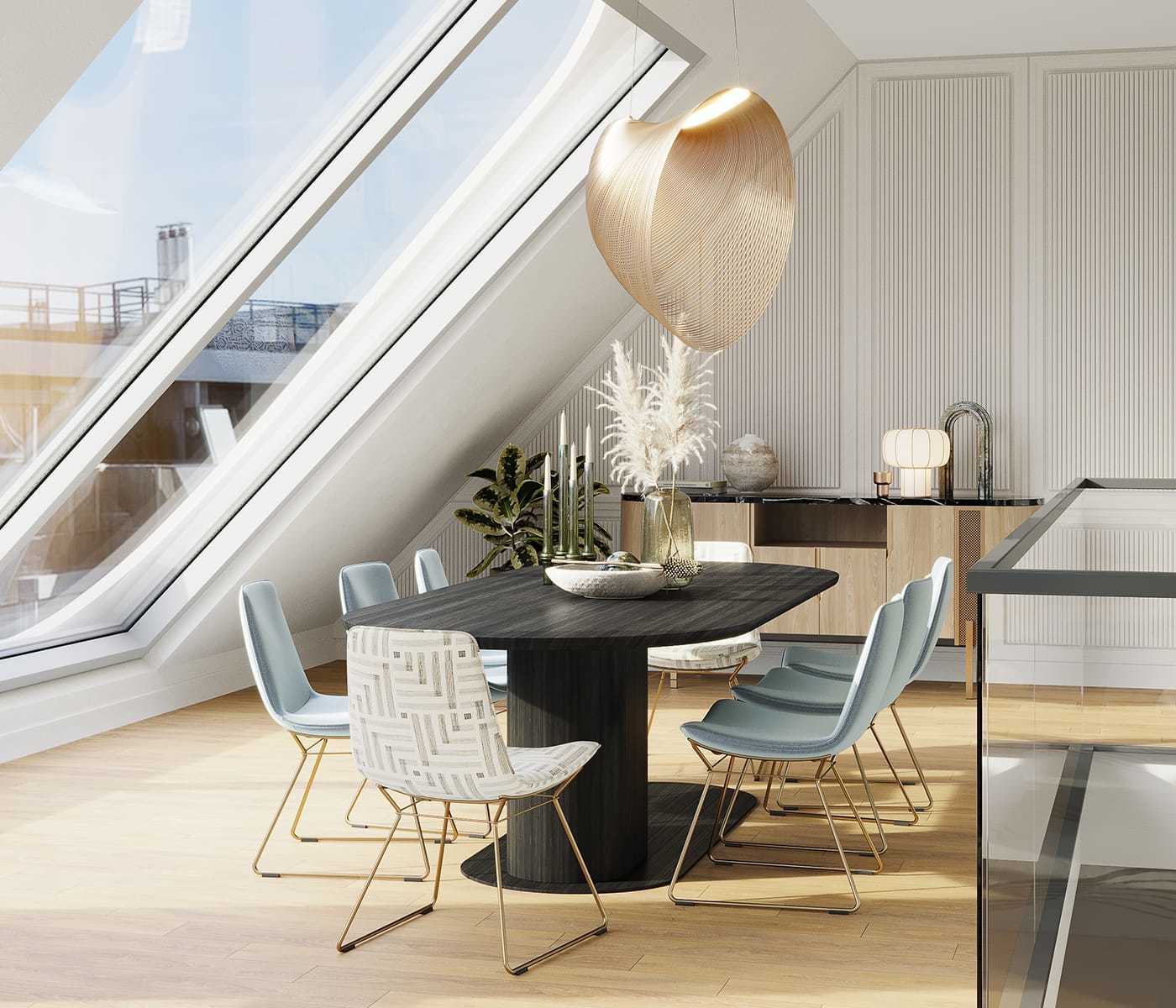 NOBLE LIVING AT THE VERY TOP
Characterised by select design, the extraordinary furnishings ensure living comfort that is second to none: generous room heights, panoramic windows, wooden floors, bathrooms that shine with fittings by Vola and much more. In addition, all flats on the top floor are equipped with air conditioning and a state-of-the-art smart home system.
Viennese elegance
modern interpreted
TOP 41
5
Rooms
281,52 m²
living area
72,55 m² divided into two roof terraces
€ 8.570.000
TOP 42
3
Rooms
160,43 m²
living area
50,94 m² roof terrace
€ 3.990.000
TOP 43
4
Rooms
268,59 m²
living area
54,43 m² roof terrace
sold
TOP 44
4
Rooms
226,99 m²
living area
83,22 m² divided into two roof terraces
€ 6.870.000
TOP 45
2
Rooms
44,44 m²
living area
—
sold
TOP 46
3
Rooms
92,07 m²
living area
—
sold